Understanding Burgundy 2 Days Course
This 2 Days Course takes place Monday to Friday and the duration of each day is 3,5 hours. This course is about visiting the vineyards ( not the brands) and tasting a range of wines from the places visited.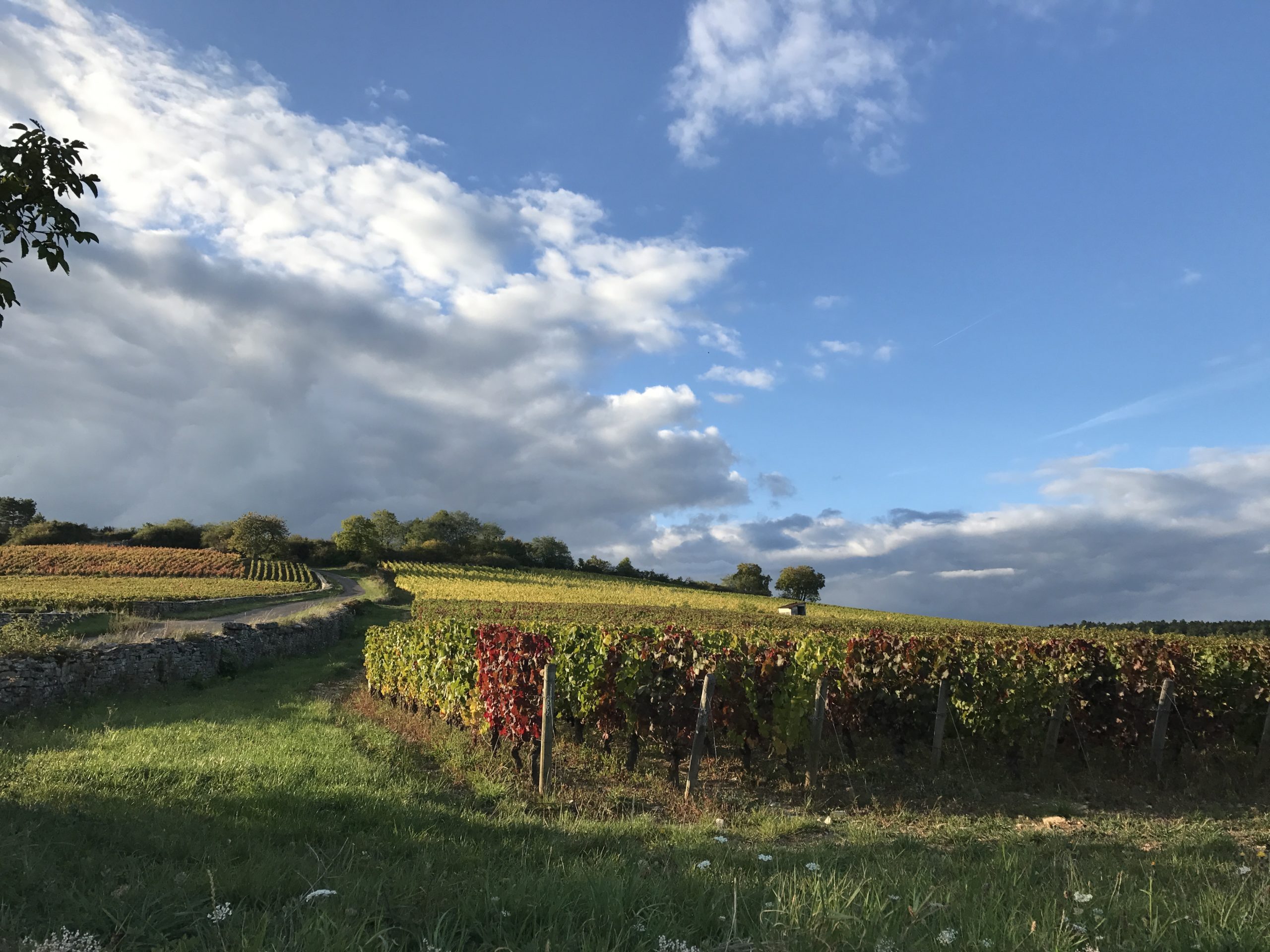 Day One – 3,5 hours
Focus on the Vineyards and the Wines of the Côte de Beaune. Visit the locations where the wines are born and taste in a comparison tasting the wines issued from the land. We will visit the Corton Hill, Savigny Les Beaune, Beaune, Pommard, Volnay, Meursault, Puligny-Montrachet, Chassagne Montrachet. Each village will teach a particular detail. You will learn about the valleys, the positions of the slope, the recognition of the soil types, the importance of currents, the microclimate. All these details will be part of the taste of the wines and you will be able by the end of the course to learn balance the factors in order to choose your perfect match of Burgundy Wine. A comparative tasting of a minimum of 15-20 wines will follow the visit of the landscape, wines from various brands ( some more known than others, including wines from LeRoy, Comte Lafon, David Duband, Francois Carillon, Arnaud Ente, JanotBoss, Lignier-Michelot, Sirugue, etc all wine that I have cellared since 2007 vintage)
Day Two – 3,5 hours
Focus on the Wines of the Côte de Nuits. Exploring the vineyards of the Côte de Nuits and tasting the qualities of wines coming from various villages and parts of the slope. Nuits Saint Georges, Vosne Romanée, Vougeot, Chambolle Musigny, Morey Saint Denis, Gevrey Chambertin. You will visit these places, understand their unique terroir by navigating their slopes, see their specific environnement, feel the air flow, visualise their expression and taste the wines issued from these various locations, 15-20 Wines as a comparative tasting. Glasses side by side. A total of 30 -40 wines tasted during the 2 days. The average value of the wines on tasting is 2500 euros.