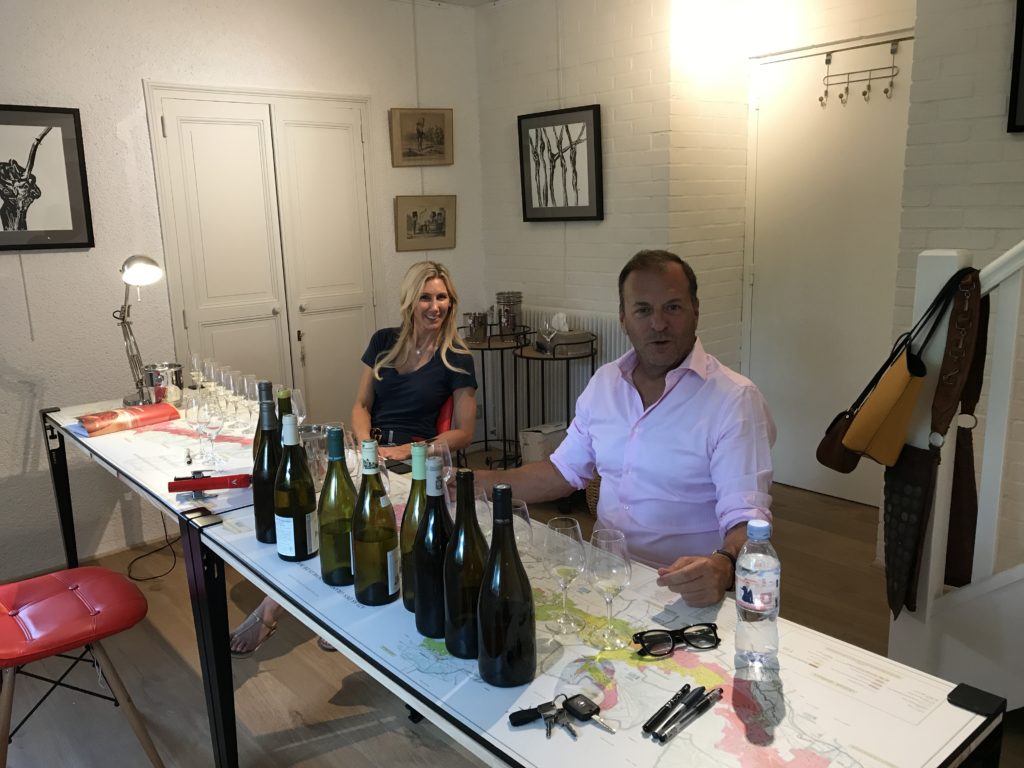 Understanding Burgundy while you visit it is essential. I invite you, individuals & groups to join me for a 90 minutes understanding Burgundy wine course and tasting. You will learn about Burgundy Region and Burgundy Wines. History, Classifications, Politics, Economics, Viticulture, Winemaking Burgundy AOCs in white or red from various places, bottom of the slope, mid slope or top of the slope, from a slope with more soil or closer to the rock, from a colder or warmer location, from a raising rockstar grower or a famous rockstar grower, a tasting exercise to understand not just labelling but to be able to rely further on your own tasting buds. Comparative wine tasting ( minimum 6 wines) from the 5 subregions of Burgundy, from Regional to Grand Cru, White and Red. Guests receive support information like: Guide to wineries to visit, maps of Burgundy, Terroir, WineMaking and Vine Cultivation documents.
Understanding Burgundy wine course takes place at our office located 22Bis, rue du Faubourg Saint Jacques, 21200 Beaune by reservation only, every day of the week from Monday to Friday, every morning. Email us contact @ burgundyschool .com and we shall email you a Booking Form to confirm our reservation.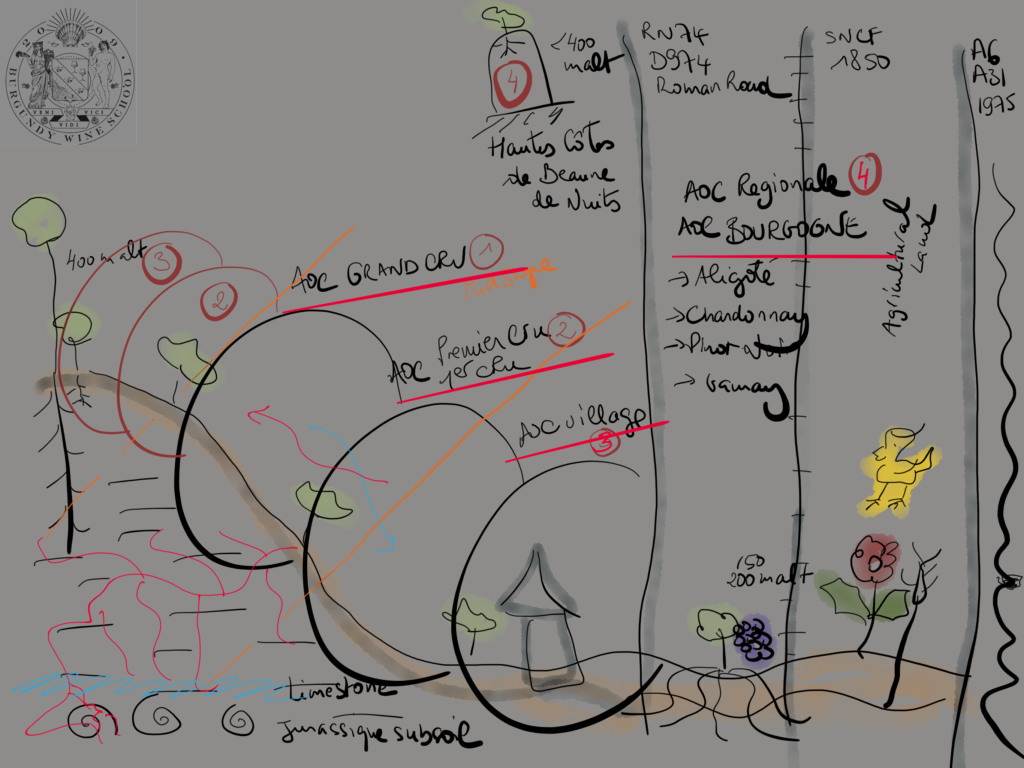 Past Guest Reviews:
"The best thing we did on our trip to France was this" 
What a great couple of hours! Four of us did the 90 minute education with Cristina and boy did we get schooled. She is a wealth of information about wine and so much more, and as professional and enjoyable as they come. So often, you feel like someone is trying to sell you something or has an agenda, but not so in this case. Cristina's passion for Burgundy and for sharing her knowledge and information is invaluable, and she has more to offer than you can possibly exhaust. She's given us the foundation we needed on the region and its wines. It was an awesome experience and transformed the wine adventures of Burgundy for us. Absolutely worth doing if you want to develop or build upon your knowledge of the region and its wines.
Thanks Cristina!!
"Burgundy Wine School Makes it Real" 
We enjoyed visiting many wineries in and around Beaune, but after attending the Burgundy Wine School and Christina Otel's masterful educational program our remaining winery visits took on a deeper dimension.
Christina is successful in immersing attentive minds in the history of the Burgundy wine region, the various geology formations creating the soil types, microclimates, philosophy of winemakers, and pulls together a crisp understanding of the Bourgogne terroir.
I am in the wine business and our Beaune area experience was wonderful prior to the class. After the class our experience was wonderful, purposeful, and insightful.
I would highly recommend reserving a class with Christina if you would enjoy greater dimension and understanding to you Bourgogne experience.