Contact us via email as your venue at Burgundy Wine School is important to us. All our programs being 100% private ( no other guests beside you) , we only have 365 calendar days to receive you. Please make sure you contact us ahead of time to schedule your desired program. Vocabulary is important to us. One can name our programs, wine classes or wine tours as they do involve touring the vineyards in order to build visuals behind wine maps, wine rankings, wine classification systems.
A vineyard to us translates as a place where the plants called vines are grown. A winery to us means a building where the grapes are received in order to be fermented and the wine made. In Burgundy a vineyard and a winery are two distinctive places. Grapes grow in the vineyards and afterwords they are transported from the location of the vineyards to the location of the winery. Outside of Burgundy a vineyard is usually situated around the winery. In Burgundy is different. You will approach a different Philosophy here in Burgundy, be ready to learn and be open to new. It will be relatively easy as all our courses involve drawings, yes like 3 years old drawings, that help you visualise and understand every word. When we show our drawings to those that have not attended our programs they see it as an abstract painting but once they see it built under their eyes they finally understand. Our programs are fun & interactive. We look forward to spend precious time with you.
How do we book a Wine Class or a Wine Course with you?
Email us via contact @ burgundyschool .com and let us know what program and date you wish to join, as well as the number of participants. We will reply with a Booking Form via email to be Resent Back as soon as you are willing to confirm with us. It usually takes 3 emails to book and confirm a program.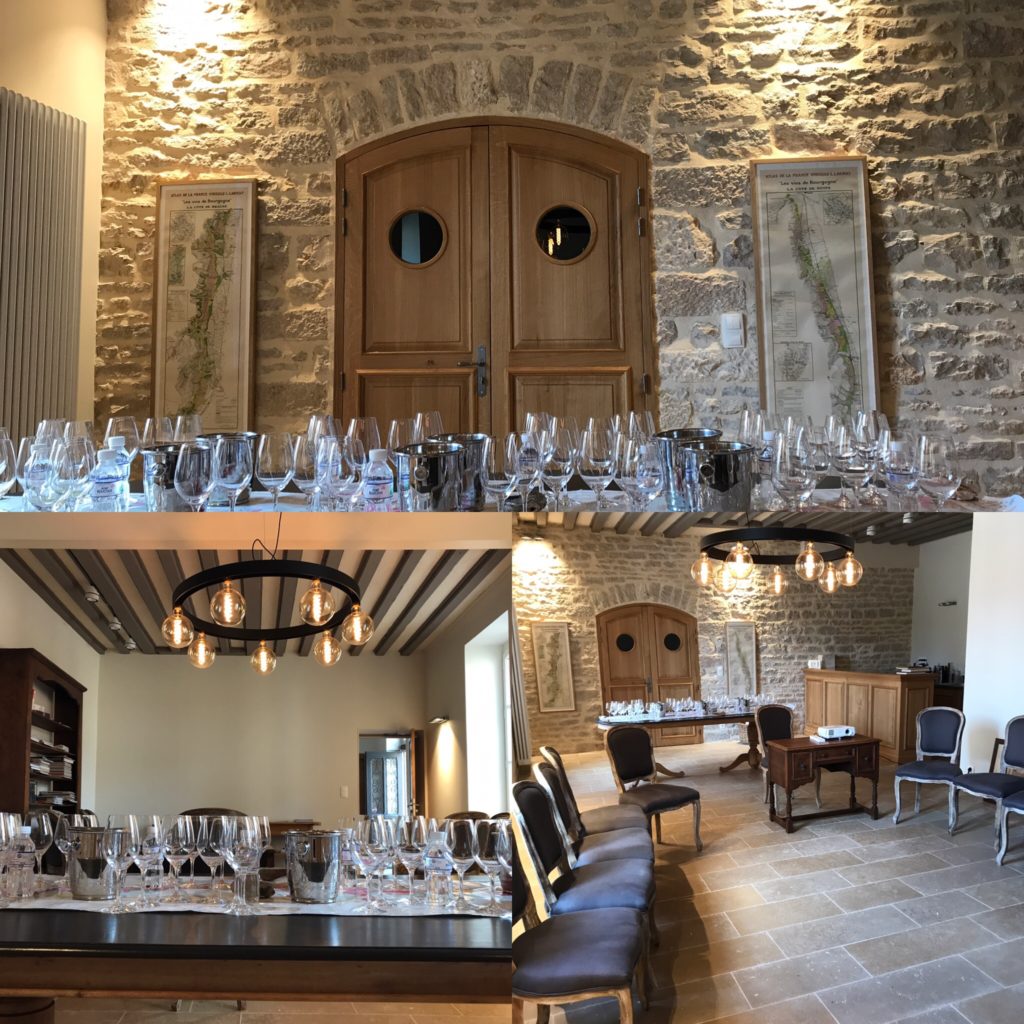 Burgundy Wine School 
Our new office – 5 minutes walk from Hospices de Beaune
22 Bis, Rue du Faubourg Saint Jacques
21200 Beaune, Burgundy, France
Tel: +33 (0) 6 68 842 428
Please contact us ahead by sending us an email.
Pick up and drop off from your accommodation in Beaune.